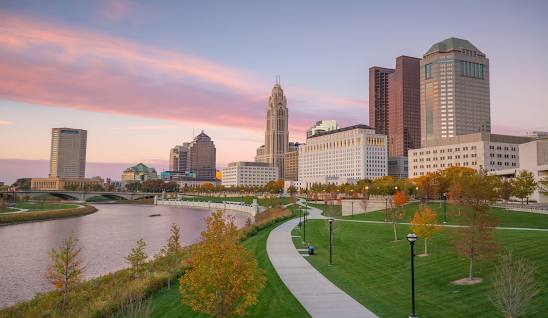 Revolutionize Your Online Presence with Our Columbus Graphic Designers
First impressions play a pivotal role in driving your business forward. Our Columbus Graphic Designers comprehend the impact of website visuals when it comes to influencing people's decisions on which company to trust. Our skilled designers utilize their artistic talents to capture, engage, and persuade your target audience. Exceptional graphic design results in unforgettable first impressions, leading to an expanding customer base.
Visuals That Engage and Inspire
Graphic images offer a powerful means of conveying a wide range of information. By harmonizing technology and art, they create captivating visual narratives. Images have the ability to stir emotions, set the mood, or present information through infographics. Furthermore, they can arouse curiosity and draw people into your brand's story. In essence, images play a critical role in shaping your brand's identity.
Rely on Our Columbus Graphic Designers to Enhance Your Brand Image
Your company's public image is a key indicator of your long-term viability. Concentrating on the artistic components of logo creation, website design, and marketing materials is of utmost importance. High-quality design is not a DIY task – it requires the expertise of seasoned professionals.
Our Columbus Graphic Designers are masters of visual communication. They possess the knowledge and skills to create designs that maintain your website visitors' interest and engagement. We tailor our designs to represent your business values and essence, using elements that evoke positive emotions and establish trust with your audience.
Our graphic design services in Columbus include website design, graphic design, 3D production, logo design, and marketing material design.
Choose Ohio Web Technologies for Your Columbus Graphic Design Needs
Boasting a team of experienced professionals, each with a minimum of 10 years in the industry, Ohio Web Technologies has grown into a comprehensive solution for all your website and design needs. We seamlessly combine website design, graphic design, e-commerce, and SEO to deliver customized solutions for our clients.
While we cater to clients nationwide, we are proud to be a leading Columbus website design company. We eagerly anticipate becoming your preferred web development firm in Columbus and beyond.
Reach out to our professionals today to discover how we can amplify your company's online presence and contribute to your business's growth.
Connect with our professionals today to learn how we can enhance your company's online presence and support your business's growth.
Ohio Web Technologies offers wide range of specialized design services in the Columbus area. Here are a few: