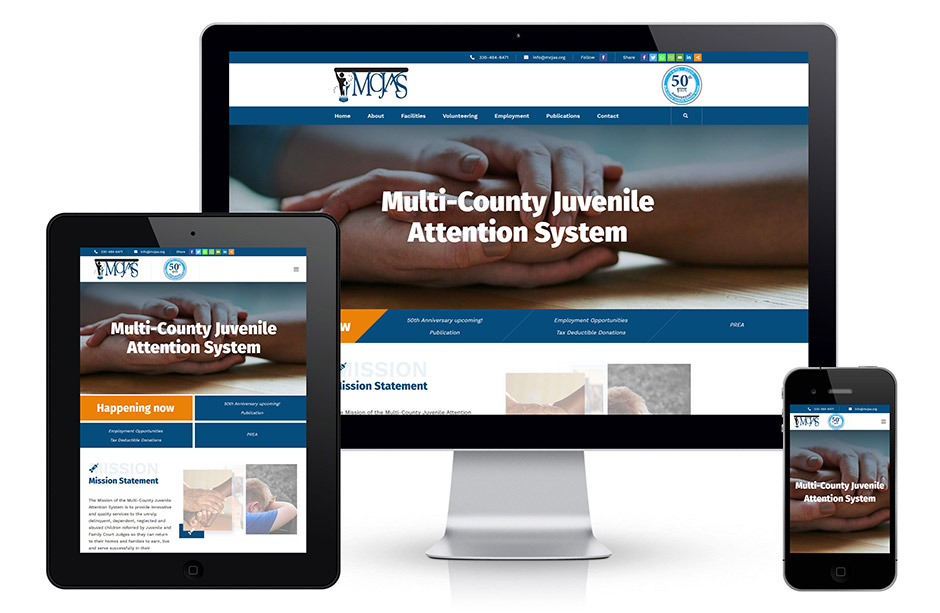 In September of 2018 Ohio Web Technologies was contacted by Multi-County Juvenile Attention System who was looking for a local company with experience working with government organizations to redesign their website using local WordPress Developers. We are very grateful that we had the privilege of being chosen as their Canton web design company of choice.
The newly designed website required encrypted application database storage, user access management, forms with conditional logic, SEO and year round maintenance. We worked directly with their Information System Coordinator to streamline the build with their team.
We launched the website in early 2019. The project was a great success for the MCJAS and for OWT. We currently maintain the websites security and updates on a regular basis while MCJAS maintains the content and most importantly the PREA reports. We would like to extend our gratitude for choosing our local WordPress Developers and Designers for their project. We fully support the organizations efforts to provide innovative and quality services to the unruly, delinquent, dependent, neglected and abused children referred by Juvenile and Family Court Judges so they can return to their homes and families to earn, live and serve successfully in their communities.
Here are some of the main features of the website:
Extended Graphic Design that utilizes white space
Responsive Mobile Friendly Website Design (Tablet, Mobile, PC)
Conditional Logic Forms with Encrypted Database Stored Entries
User Access Management
Base Search Engine Optimization / Analytics / Monitoring
Fast Website Load Times
Website Security & Maintenance Plan
Client: Multi-County Juvenile Attention System
Launch Date: March 25, 2019
Services Provided:
Website Design, Website Development